Our team has decades of engineering experience.
ABOUT US
For the past 46 years – whether it was as Engineering Services, Inc. in Virginia, Gannett Fleming in Charlotte, or directly as American Engineering – we have been providing superior service to our clients. The leadership at American Engineering took a unique approach when creating the firm. They focused on clients' needs – building the company from the customers' perspective.
With that model and corporate culture as a goal, American Engineering has grown with very simple concepts as a guide:
Focus on serving Clients not just projects and fees
Assemble a team with the technical expertise and resources of very large firms, but nimble and without the frustrating bureaucracy of large corporations
Deliver practical and reasonable solutions to project challenges
Build a staff of the best technical talent who are also committed to client service
Always strive to be responsive and cost-effective
Deliver on promises – every time
GEOGRAPHIC COVERAGE
From our base in Charlotte, North Carolina, and our offices in Raleigh and Virginia Beach, our team has decades of experience working on projects throughout the Southeastern United States. The members of American Engineering are currently working on projects in various states. The firm is licensed to perform engineering services in nine states.
Beyond our current projects, our team of experts has served in national roles with large engineering firms and has considerable experience throughout the United States.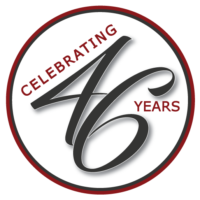 Celebrating 46 Years
of Excellence!
We deliver on promises – every time.