Tom Platt, PE – Project Manager
Congratulations!
In recognition of his continued excellence and leadership, American Engineering has promoted Tom Platt, PE to Project Manager.
Tom works in civil engineering design and development of residential and commercial sites – this includes aspects of conceptual design and feasibilities analysis, rezoning plans, roadway design and drainage, stormwater management, erosion control and site phasing, grading, drainage, utilities, and earthwork analysis.
Understanding the importance of civic engagement within the community, Tom completed the Charlotte Civic Leadership Academy, a City sponsored program for decision makers and Charlotte leaders to help make a difference in their community and to help connect City staff with the Public they serve.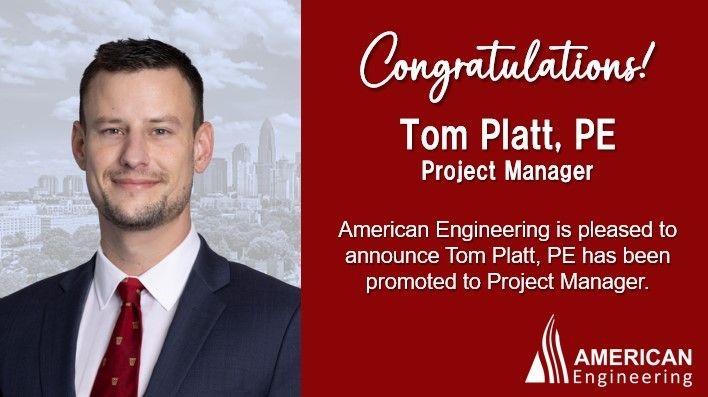 Tom Platt, PE
Project Manager
tplatt@american-ea.com
704.375.2438 x120