Rolling Meadows Community Development in Youngsville, NC
American Engineering led the Planning and Rezoning efforts for the project and are now working on the Civil Engineering Design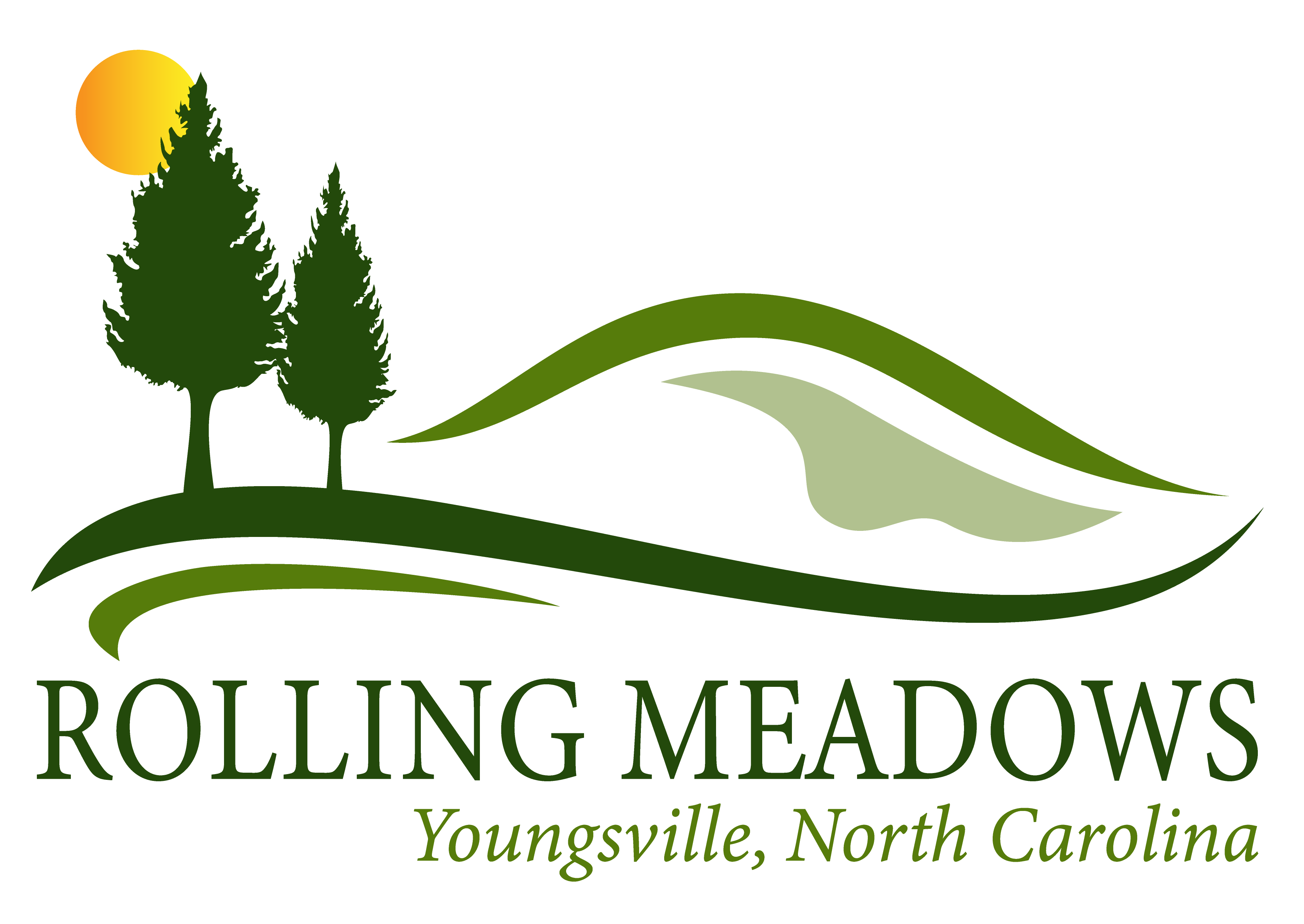 A new development with over 1,000 homes is coming to Franklin County.
A public hearing will be held Thursday for the annexation of the Rolling Meadows community into Youngsville. The housing development plans to feature 1,088 new single-family homes and townhomes, according to a site plan submitted to the town. The development, which spans 361.66 acres, sits between Fleming and Cedar Creek roads.
The developer for the project is BRD Land & Investment, a developer based in Fort Mill, South Carolina – a suburb of Charlotte. The company, founded in 2018, has "the capacity and expertise to deliver large-scale land projects for single-family and multifamily builders," according to its website. The company is active in central North Carolina, as it has several large developments in the works in the Charlotte area as well as the Triad. Rolling Meadows is the company's only project in the Greater Triangle, according to its website.
Site plans, created by American Engineering, submitted to the town call for the development of 680 single-family homes broken into three sizes: 123 8,100-square-foot lots; 380 6,000-square-foot lots; and 177 4,800-square-foot lots. There will also be 408 townhomes. The 361.66 acres were rezoned in September to allow for the housing development. The public hearing on Thursday will deal with the question of annexation into the town of Youngsville.
Youngsville is a small town of about 2,200 located about 35 minutes north of Raleigh. The town, like others in Franklin County, is seeing increased interest from homebuyers wanting something cheaper than what Wake County has to offer. As a result, Franklin County's housing market has boomed in recent years. The county, home to 71,700 people, expanded its population by a torrid pace of 4.6 percent between 2020 and 2021, according to U.S. Census estimates. In the Greater Triangle, that trailed only Johnston County – which grew by 4.9 percent during the same timeframe – and dwarfed bigger counties like Wake and Durham, which grew by 1.8 percent and 0.4 percent, respectively.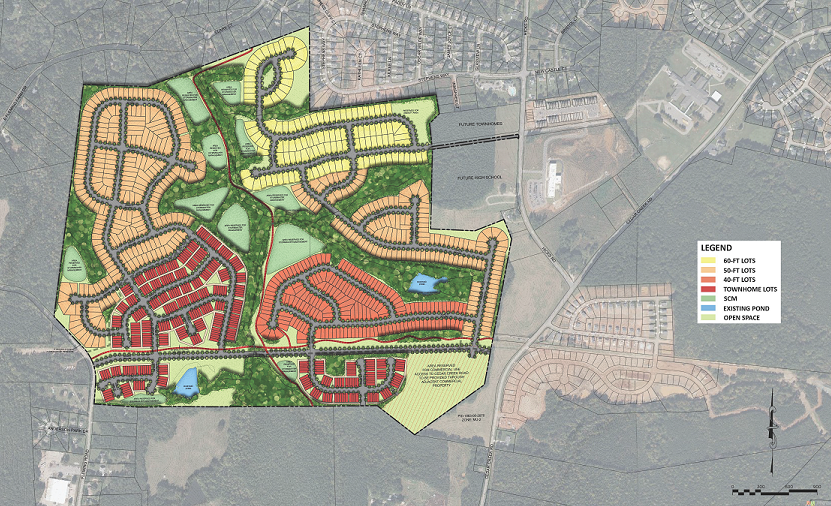 Triangle Business Journal Article:
https://www.bizjournals.com/triangle/news/2023/02/08/rolling-meadows-youngsville-franklin-new-homes.html