Randy Darden, P.E. – Managing Principal

Welcome to the Team!
Randy Darden is a well-known professional in the Hampton Roads area and currently serves as the Managing Principal in our Chesapeake office. Mr. Darden has extensive consulting experience in the water and wastewater industry and is highly regarded by industry regulatory agencies. His technical expertise includes the design and construction of water and wastewater systems, including pumping stations, collection lines, distribution lines, wells, and treatment plants.
Randy has worked for several national engineering firms in Virginia and Charlotte during his career as a business development professional and an operations manager. Recently he spent almost a decade in Dewberry's Virginia Beach office.
Randy is a graduate of the Virginia Military Institute with a degree in Civil Engineering and is a licensed Professional Engineer.
Welcome, Randy!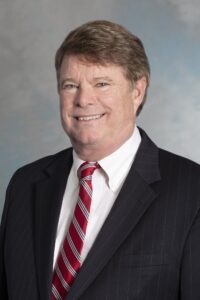 Randy Darden P.E.
Managing Principal
rdarden@american-ea.com
757.468.6800